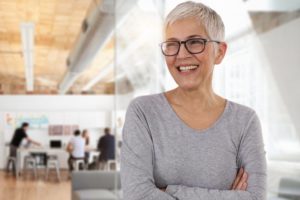 Do you have several missing or damaged teeth that you'd like to do something about? If so, your dentist might recommend a custom treatment plan called a full-mouth reconstruction. By combining multiple procedures into one comprehensive plan, your dentist can give you a complete, functional smile in a more affordable, conservative, and efficient way than if they'd treated each issue individually. So, what can you expect after your full-mouth reconstruction? Keep reading to learn about the recovery process for some of the most common procedures.
Dental Fillings
One of the most common dental treatments, fillings restore damaged or decayed tooth structure. Usually, fillings can be completed in a single appointment, and the recovery period is short. Your mouth might be numb for an hour or two until the local anesthesia wears off. After that, the tooth may feel sore for a couple of days, but it's nothing that over-the-counter pain medications can't relieve.
Crowns and Bridges
A dental crown covers and protects an at-risk tooth, while a dental bridge replaces up to three missing teeth using several attached crowns. In either case, you'll need two visits: one to prepare your tooth and take impressions, and another to have your final crown or bridge placed. Although your mouth might be sore or sensitive for a few days, it shouldn't keep you from your ordinary activities.
Root Canal Therapy
Despite its reputation of being painful, root canal therapy is actually able to relieve a severe toothache caused by infection or decay deep within a tooth. After the damaged tissue is removed, the tooth is sealed and restored with a filling or crown. You can expect the area to be tender or even slightly swollen for a day or two afterward, but these effects typically subside quickly.
Tooth Extractions
Only when a tooth cannot be saved by any restorative treatment will your dentist recommend removing it. In most cases, it takes about one week to recover from a tooth extraction. Within a few days, the gum tissue should close back up over the socket, by which point you should feel mostly back to normal. However, the bone underneath the gums may take several months to heal.
Dental Implants
As the most reliable tooth replacement available today, dental implants can last a lifetime when properly cared for. After the implant post has been surgically placed in your jaw, you'll need to wait four to six months for the surrounding bone to grow attached to it. Only then can your dentist place a crown, bridge, or denture atop the implant. However, you should feel well enough to resume your normal activities within a few days of the surgery.
Every full-mouth reconstruction is different, and your recovery timeline will ultimately depend on which procedures you need. Your dentist can give you a personalized estimate and guidelines for recovery when you visit them for a consultation!
About the Author
Dr. Anil Patel earned his Bachelor of Dental Surgery degree at the Government Dental College Ahmedabad in his native India before moving to the United States and obtaining his Doctor of Dental Surgery at the University of Southern California School of Dentistry. Today, he practices at Studio Dental of Chisholm Trail, where he offers comprehensive full-mouth reconstructions in Fort Worth, TX. His extensive post-graduate training, including a Fellowship in the International Dental Implant Association, allows him to perform a variety of treatments under one roof. To get started with your full-mouth reconstruction, contact Dr. Patel at 817-717-6788.