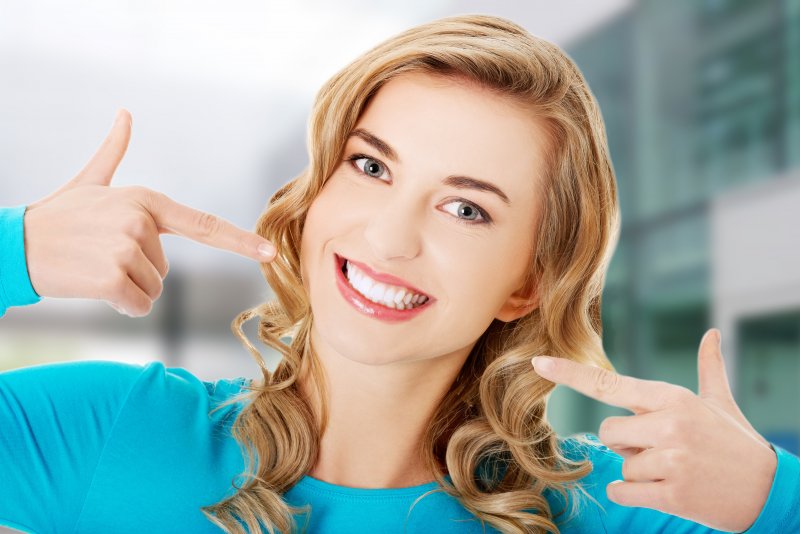 You may think actors, models, and other celebrities rely on special privileges to get their beaming smiles. After all, with wealth and status come a variety of extra perks. However, the truth is that cosmetic dentistry is readily available for most. As the years have passed, its procedures have become more affordable and accessible to all kinds of people.
To prove it, here are three cosmetic dental treatments that could give anyone celebrity-level teeth.
Porcelain Veneers
Porcelain veneers are thin shells made of porcelain that can drastically transform a patient's smile. Placed over the fronts of your teeth, they hide tooth imperfections like chips, cracks, stains, gaps, and more. Each veneer is also customized to a specific shape, size, and color, resulting in a natural appearance. As a treatment, they can be placed in as little as two appointments with your dentist.
With proper dental care, veneers can last up to twenty years. Such a lifespan makes them highly cost-effective, as they can give you a perfect, long-lasting smile for decades.
Metal-Free Dental Restorations
Metal-free dental restorations are crowns, fillings, and bridges that don't contain metal. The crowns and bridges are usually made of porcelain, while the fillings are made from composite resin.
These three restoratives have great cosmetic benefits for smiles. Metal-free crowns could hide cracks and other tooth trauma from view. On the other hand, the bridges would help fill tooth gaps and give you a fuller face and mouth. Fillings could help hide empty spaces in your tooth's interior as well.
The effects of these restorations would last for years if well-maintained. You could get teeth worthy of the red carpet for a fair price!
In-Practice or At-Home Teeth Whitening
Teeth whitening is a practice where a dental practitioner bleaches a patient's tooth enamel white. Depending on the dentist, it can be done either in-practice or at-home.
In-practice teeth whitening is one of the most popular forms of cosmetic dentistry due to its speed and effectiveness. More powerful than what store-bought products offer, it usually whitens teeth by eight to ten shades. The treatment process usually only lasts an hour or so.
At-home teeth whitening is an ideal alternative so long as it's dentist-approved. For this approach, a dentist would give you custom bleaching trays with whitening gel to wear for several weeks. After doing so for about thirty-to-sixty minutes each day during that time, you'd have a smile that's brighter than ever.
You don't need to be rich and famous to have a good smile. Consider the treatments listed above and contact your dentist about possible ways to get gorgeous teeth.
About the Practice
Studio Dental of Chisholm Trail is based in Fort Worth, TX. As led by Dr. Anil Patel, their team emphasizes trustworthy, affordable dental treatments. Their services span preventive, cosmetic, and restorative dentistry, including emergency and sedation services. They also ensure your visit is pleasant with amenities that'll help you and your family relax. For more information or to book an appointment, they can be reached at their website or by phone at (817)-717-6788.