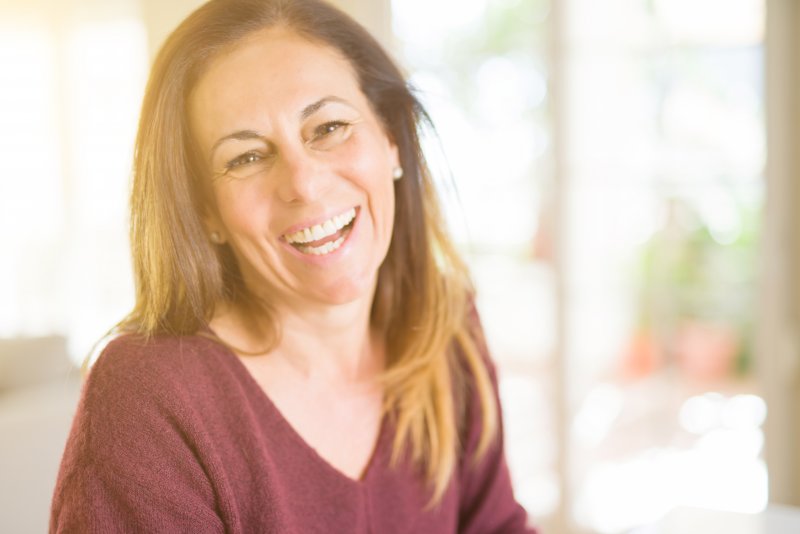 Millions of Americans suffer from tooth loss. If you're a part of that group, you know from experience just how much it can affect your quality of life. However, it may surprise you to learn that missing teeth can have negative effects on your overall health. Studies suggest that severe tooth loss can reduce life expectancy by increasing the risk of heart disease, diabetes, osteoporosis, and other medical conditions. Fortunately, dental implants may be able to greatly minimize these risks. Keep reading to learn more about the benefits of this tooth-replacement method.
The Link Between Life Expectancy and Number of Teeth
Recent studies suggest a link between tooth loss and health issues like chronic disease, genetic conditions, nutritional intake, and lifestyle choices. For example, people who have lost five or more teeth by 65 years old are more likely to have heart disease, diabetes, and osteoporosis – all of which could greatly limit life expectancy. One study found that people who have a full set of teeth when they are 74 years old are notably more likely to reach the age of 100. Therefore, it's safe to assume that the number of teeth in aging humans can affect longevity and life expectancy.
Benefits of Dental Implants
As mentioned earlier, studies found that tooth loss is a predictor of shortened longevity. Luckily, since dental implants function like real teeth, they can actually help you live longer! Here are a few benefits you can reap with implants.
Prevent Further Tooth Loss
A dental implant is designed to permanently replace a missing tooth. The procedure involves surgically inserting a titanium post into the jawbone, promoting the growth of new bone. During the healing process, the implant fuses with surrounding bone tissue via a process called osseointegration. With that in mind, implants can benefit your oral health by preventing further jawbone deterioration and loss of remaining teeth.
Lower Risk of Gum Disease
Since dental implants act and function like natural teeth, they don't require special care beyond brushing and flossing. But to prevent gum disease, it's crucial to practice good oral hygiene. Otherwise, it can lead to severe periodontitis, which increases your risk of various health problems. So, by taking excellent care of your implants and gums, you can keep your mouth and body safe!
Help You Eat a Healthier Diet
Unlike other methods of tooth replacement, there aren't many dietary restrictions with dental implants. That means it'll be easier for you to follow and stick to a healthy diet full of foods that benefit your body, such as fruits, vegetables, nuts, seeds, and whole grains. What's more, these foods can lower your risk of several health conditions.
Improved Quality of Life
With dental implants, you no longer have to worry about hiding your teeth every time you smile or laugh. They'll help you beam with confidence once again – and that boost of self-esteem can have a significant impact on your quality of life and health.
All in all, you can reap several benefits with dental implants. Not only can they extend your life expectancy, but they'll significantly improve your oral and overall health. What's not to love?
About the Practice
Dr. Anil Patel is passionate about helping patients of all ages achieve and maintain optimal oral health. He earned his Doctor of Dental Surgery at the University of Southern California School of Dentistry in Los Angeles. Since graduating, Dr. Patel has attended numerous hours of advanced training in dental implantology. He is also a proud Fellow of the International Dental Implant Association (IDIA). To learn more about dental implants, you can reach Dr. Patel via his website or call (817) 717-6788.